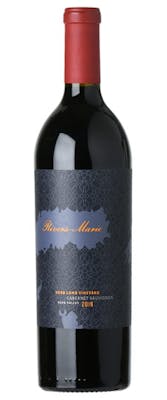 SKU: 19RIVERSRMC
Rivers-Marie Herb Lamb Vineyard Cabernet Sauvignon 2019
---
$275.00
Save $36.05 (13%)
$238.95
---
The base here is incredibly similar to the 2018 version but what sets it apart is the addition of the Buselli Vineyard from Oakville. We debated for quite some time about bottling this new site separately but, in the end, we felt it wasn't quite good enough. It was close so it definitely takes the quality of the Napa bottling up a couple notches. It's in the same neighborhood as Oakville Terraces so here it adds a black fruited streak plus some some crushed rock and white flower notes. The same lots from Panek, Herb Lamb and Oakville Terraces make up the rest of the blend with Panek contributing the fruit, Herb Lamb a top note of varietal herbaceousness and Lore the minerality. There's plenty of acidity to frame all these different elements and give the wine focus. As we mentioned in the opening, there are no mediocre sites represented in the entire 2019 line up and the appellation wine provides best testament to this fact. We never set out to source appellation quality vineyards. We only want to grab what interests us and then sort through the lots as they develop in barrel. This makes our appellation Cabernet one of the best QPRs in the valley.
The 2019 Cabernet Sauvignon Herb Lamb Vineyard captures all the magic of this site. The aromatics alone are so seductive. Blood orange, tobacco, menthol, licorice and spice lend tons of nuance as this potent, muscular Cabernet opens in the glass. A wine of vertical lift, the Lamb Cabernet is exquisitely beautiful. Sadly, this will be the last vintage for at least a few years, as the fires of 2021 wiped out the entire vineyard along with Jennifer Lamb's stunning home. In what may be a very strange turn of fate, Herb Lamb may turn out to be an even better vineyard once it is redeveloped, as portions that were once shaded and hard to ripen will no longer feel the influence of trees what once surrounded those blocks.
A terrific effort from the last vintage prior to the vineyard burning in 2020, the 2019 Cabernet Sauvignon Herb Lamb Vineyard boasts scents of mint and bay leaf set against a backdrop of vibrant red berries. This is full-bodied and firmly tannic, tightly wound but with ample concentration and a long, mouthwatering finish.
Ripe, but relying on purity rather than flash, this delivers a very enticing beam of cassis and violet laced gently with lightly singed apple wood, sweet bay leaf and licorice. The nicely focused finish has a subtle underlying hint of iron. A lengthy, poised wine. Drink now through 2038.

Are you 21 years old, or older?